Goldbeck uses the smart contract solution from INHUBBER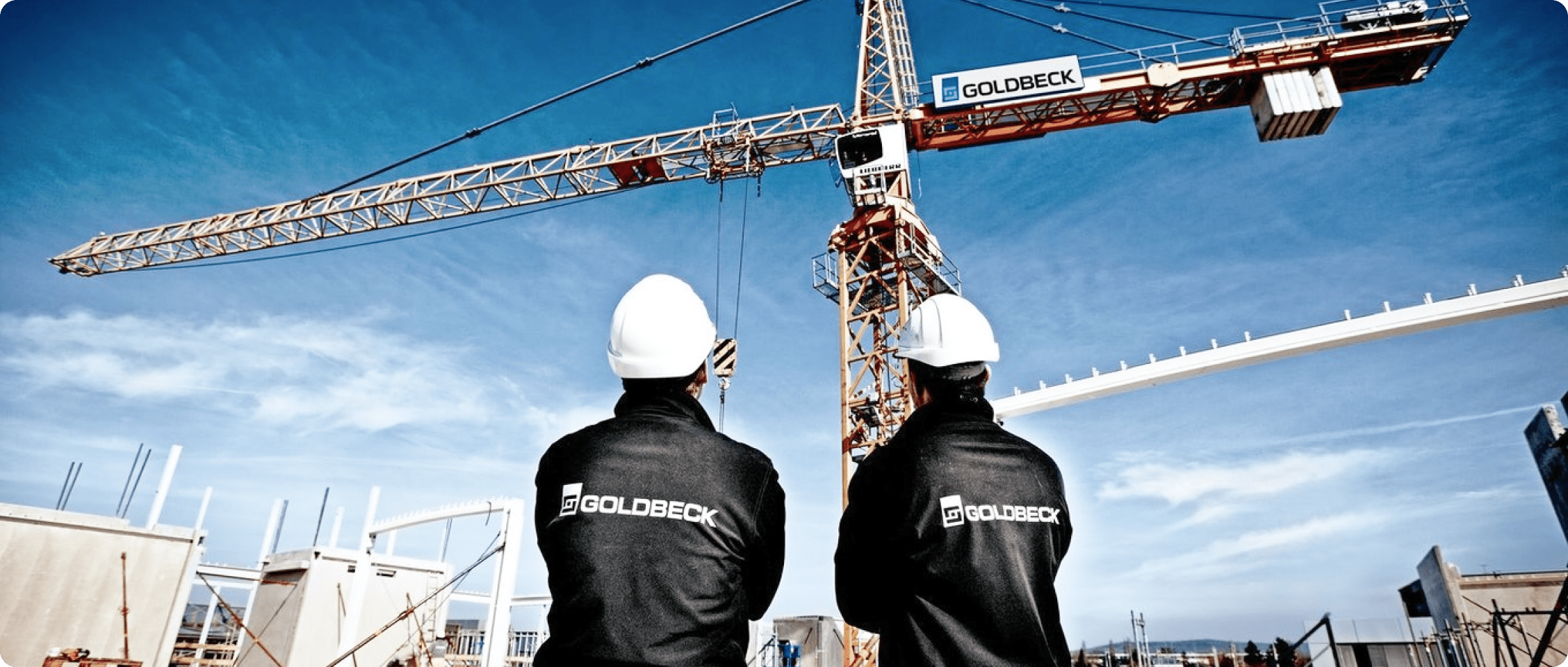 Contract analysis using AI, digital signatures, high security according to GDPR — Goldbeck uses the user-friendly smart contract solution from INHUBBER
When the young start-up company INHUBBER approached us with their smart contract solution, their digital signature and evaluation of contracts, a cross-departmental GOLDBECK team tested the cloud-based application internally. This met with general approval.
Currently, we at GOLDBECK are in the introductory phase of the system to further familiarize ourselves with INHUBBER and its functions. This will be carried out with a small group of users. After successful completion, the system will be made available company-wide.
INHUBBER therefore provides us with:
Transparency and control over the existing contracts within the company
The status of approval processes and contract signings can be called up quickly and at any time
A simplified searching for dates, terms and amounts within the contracts with the help of the AI
Transparency of all upcoming, contract-related deadlines and terminations
Legally valid digital signature
Audit trail & timestamp
INHUBBER is always open to suggestions, improvement proposals and criticism.
INHUBBER promptly implements individual set-up requests from GOLDBECK to our complete satisfaction.
This makes a cooperation with INHUBBER and all team members very pleasant.
"We like the intuitive user interface and deadline tracking option at INHUBBER. This enables us at GOLDBECK to have a heterogeneous contract management repository. "

— Martin Franke, Head of Central Purchasing, GOLDBECK GmbH
We are completely satisfied with INHUBBER and are happy to have found a trustworthy partner also from a human point of view.
We are looking forward to further cooperation!